You car is one of your biggest and most significant investments. It comes without saying that you should take every necessary step to take care of it – making sure that your car works well and that it will last long. And one of the best ways to properly maintain your ride is to get a professional car detailer to work on your car.
A lot of vehicle owners think that maintaining a car means giving it the regular wipe down and the occasional car wash. Car detailing, on the other hand, goes beyond that and takes a more comprehensive approach to taking care of your car.
To get you car the proper maintenance it needs, experts recommend that you get your car detailed at least once every four to six months or two to three times per year. But then, it also depends on the condition of your car, the type of car that you have and of course, the kind of person that you are.
If you can't decide whether it's time to call yourcar detailer to get some work done on your car, we've prepared a list of questions that you should ask yourself. These probing questions will help you determine whether your vehicle needs detailing or not.
Is my car showing signs of wear and tear?
Seeing glaring signs of wear and tear is one of the major reasons why car owners decide to schedule an appointment with their local car detailer. You just need to take a quick look at your car to see if daily use have taken its toll.
Dust, sunlight, weather and other elements can hasten the wear and tear of the exterior of your car. Issues like calcification, dull looking paint job, having streaky windshields plus dirty headlights are also obvious signs that your ride is slowly aging. On the other hand, things like sweat, spilled food and drinks, plus improper care can actually damage the interior of your car. All these issues can be resolved by a thorough car detailing service and will even protect your car from further wear and tear..
Are my leather seats looking dry and discolored?
Leather is basically animal skin. And so, much like you skin, when it's exposed to various things and is not being properly cleaned and moisturized, it will start to show aging. In the case of leather car seats, they will start to feel dry, show some cracks and become discolored.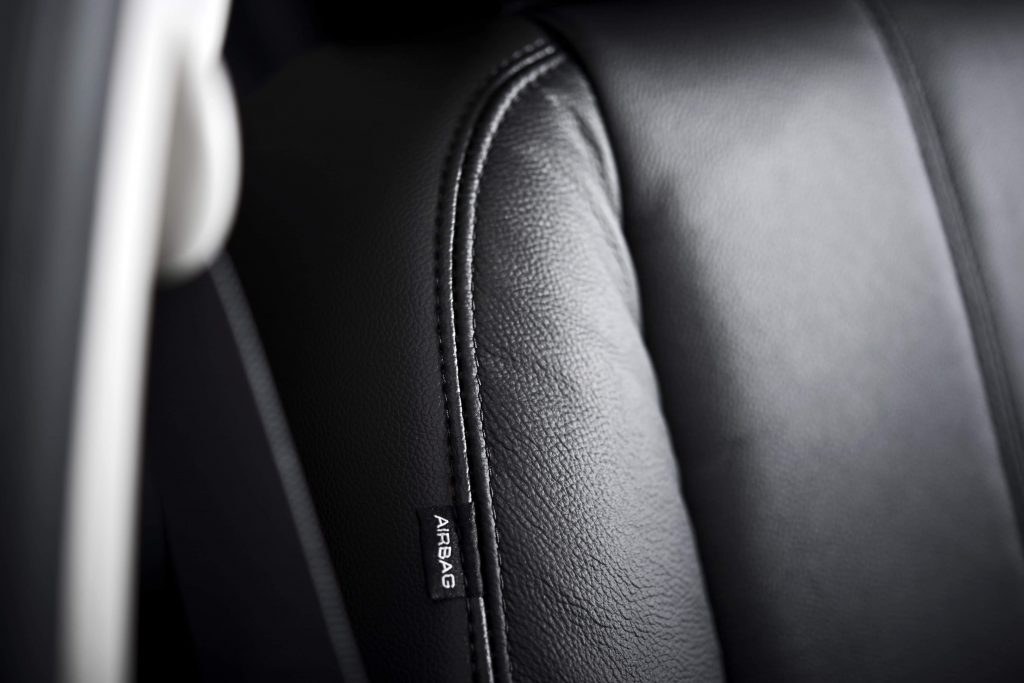 Proper care of leather car interiors can be very meticulous and so we don't expect you to be able to take care of it as religiously as you'd want to. A simple wipe down of your leather seats with a cleaner may actually do the job temporarily, but in the long term, you might just end up damaging them further.
If you feel like your leather seats are not as soft or vibrant as they are before, it's probably a good time to call your local car detailer. Most auto detailers offer interior only services in case you only want the interior of your car to be done.
Is my car floor stained and filthy?
The floor and carpet may actually be the filthiest part of your vehicle for various reasons. First, it gets stepped on every single time that you and your family use the car. Things get spilled into it and debris and other things usually accumulates on the floor and may stay there until it is vacuumed or thoroughly washed.
Bottomline is, your car floor, mats and carpet can really get filthy. And if you feel like it needs a good washing and maybe even some steaming to get rid of the bacteria that may have actually grown on your carpet, then you are in need of car detailing services.
Does my car smell?
When was the last time that your car smelled ultra fresh and clean? If you can't remember the last time that your car smelled fresh then that's probably a bad sign.
Much of the work that needs to be done by professional car detailers on the inside of cars is getting rid of unwanted smells and odors. There's a good reason for that. Unwanted odors inside the car can cause a lot of discomfort to the people inside it.
Bad odors in your vehicle may be caused by various factors. Sometimes it might just be some leftover food or a spilled drink. Sometimes your car needs vacuuming and some air freshener. But when these measure are no longer able to remove the putrid smell inside your car, well, it's high time to get a car detailing service to make your ride smell clean and fresh again.
Does my car paint feel rough to touch?
Sometimes it's not just the cloudy paint and dull color of your car that tells you that you need to get your car professionally detailed. Wear and tear in your automobile's exterior can also be indicated by touching it. If your car's surface feels rough to the touch, then your car might need a little more than a wash and wax polish.
A good old clay bar treatment will actually do the job of getting rid of the microscopic debris embedded in your car's paint job. Not a lot of people know about clay bar treatments and it's surprising that only a few auto detailers advertise this service prominently.
While you can do your own clay bar treatment on your car, it's best to let a professional car detailer do it for you to ensure that it is done correctly and you don't end up damaging the exterior of your automobile.
Has grease, dust and debris settled on my car engine?
Another service that a lot of car owners are not aware that car detailers offer is engine detailing. The basic premise of engine detailing is removing dirt and debris that has been trapped and accumulated on your vehicle's engine, vent opening, grille and other parts.
Again, degreasing your car's engine is something that you can do on your own. However, it takes a lot of time and a lot of car to be able to do it properly. As much as possible, this job is best suited for a professional car detailer.
Now that you have asked yourself all the relevant questions it's time to determine whether your car needs detailing or not. Though if you have reached this part of the article, then there is a big chance that you really detailing done on your vehicle.
If you are in need of the best car detailer in Washington DC or Arlington VA, Falls Church VA, Alexandria VA, McLean VA, Bethesda MD, Chevy Chase MD, Silver Spring MD or in any nearby areas, then you might want to call us.
Get top-of-the-line auto detailing service courtesy of Signature Detailers by calling us at (240) 205-8306.